CSS Cheat Sheets
Learn X in Y Minutes
A community-generated whirlwind tour of your next favorite language.
Interactive CSS CheatSheet
A CSS Cheat Sheet that contains the most common style snippets.
This website comes with an interactive HTML-CSS editor on the bottom of the page that gives you a live preview to test and adjust the code further.
CSS Cheat Sheet by Dev Hints
Dev Hints is a collection of cheatsheets written by @rstacruz.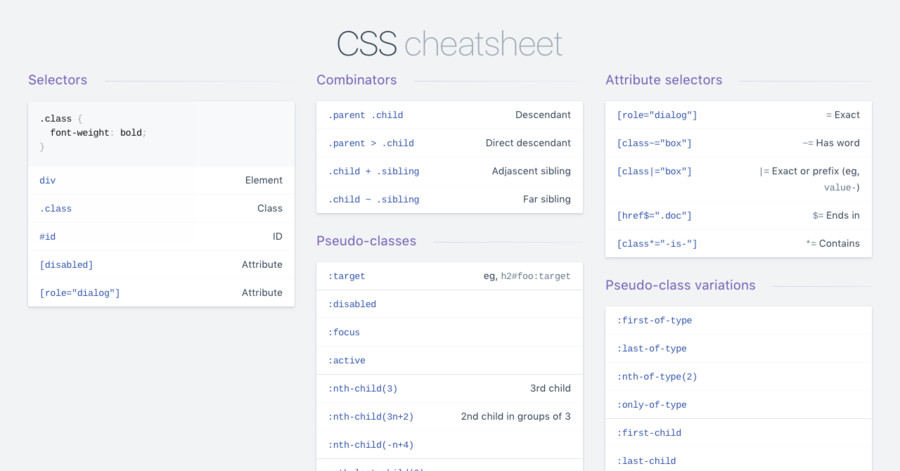 CSS Selectors Cheat Sheet by SaminaCodes
A visual guide for ten most commonly used CSS Selectors.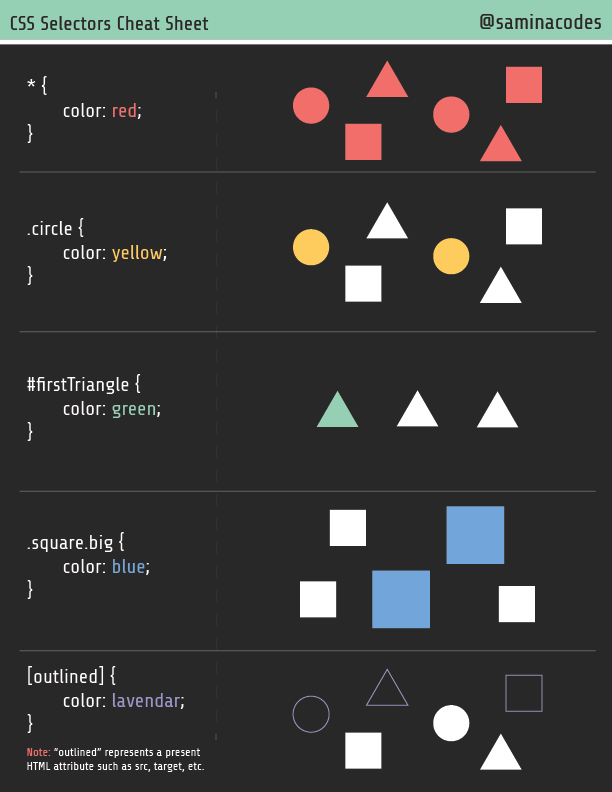 CSS Grid Cheat Sheet by SaminaCodes
A 2 page cheat sheet for CSS grid covering the basics. Use this sheet as a reference when using CSS grid.